All Products
6 Brioche Hot Dog Rolls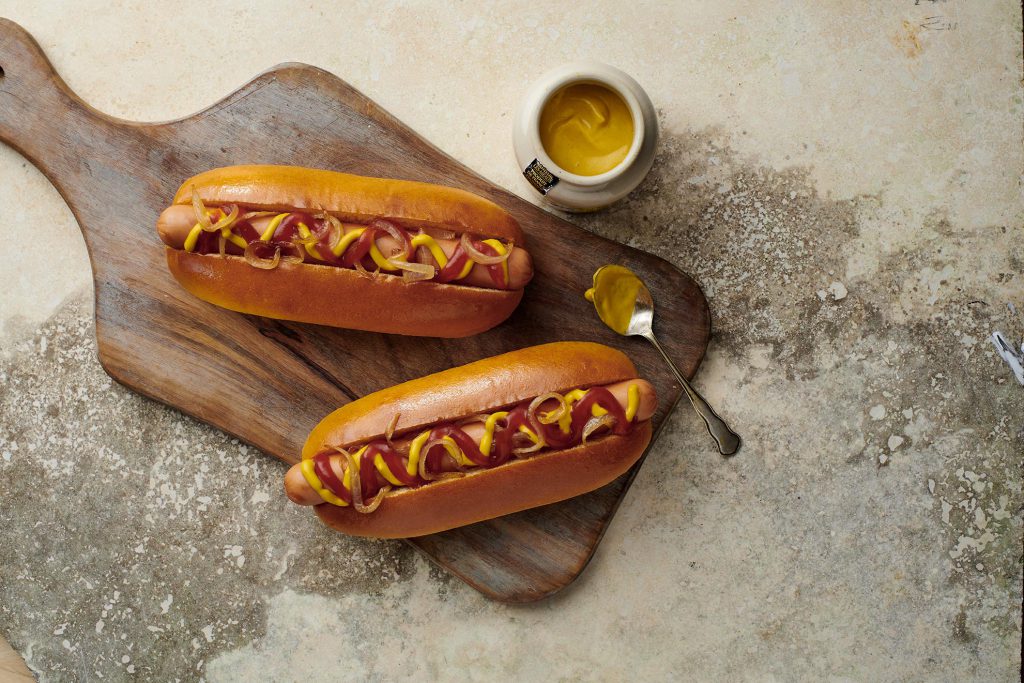 Product Description
Enjoy the simpler things in life. Soft, golden and rich in taste, our brioche hot dog rolls will take your barbecue to the rooftops of Paris. Try them with a touch of French mustard, and you will enjoy every bite.
6 Pre-cut Brioche Hot Dog Rolls
Our third biggest seller, during grilling season and beyond
Non-GMO
Authentic French recipe
Ingredients
Unbleached Wheat Flour, Egg, Sugar, Canola Oil, Water, Invert Sugar, Bakers Yeast, Skim Milk, Butterfat, Salt, Wheat Gluten, Natural Flavoring, Milk Proteins, Mono- and Diglycerides, Toasted Malted Rye Flour, Dried Yeast, Beta-Carotene Color.
Contains: Wheat, Eggs, and Milk.
May contain traces of Sesame.
Suitable for vegetarians.
Codes & Palletization
| | |
| --- | --- |
| Unit UPC | 811669020304 |
| Unit Dimensions (L x W x H) | 7.1" x 7.1" x 2.4" |
| Unit Weight (NET) | 9.5 OZ (270G) |
| Units Per Case | 17 |
| Case UPC | 00811669020311 |
| Case Dimensions (L x W x H) | 23.6"x 15.7"x 8.1" |
| Case Weight (Gross) | 11.6lbs |
| Ti x Hi | 5 x 11 |
| Shelf Life once Thawed* | 28 days |
Thawing Instructions
*Thawing instructions:
Defrost at room temperature for a minimum of 6 hours
Defrost at 4°C for a minimum of 24 hours
Nutritional Information
Downloadable Assets
Product Packshot
Hot Dog Rolls Made Magnifique
Chili Cheese Dog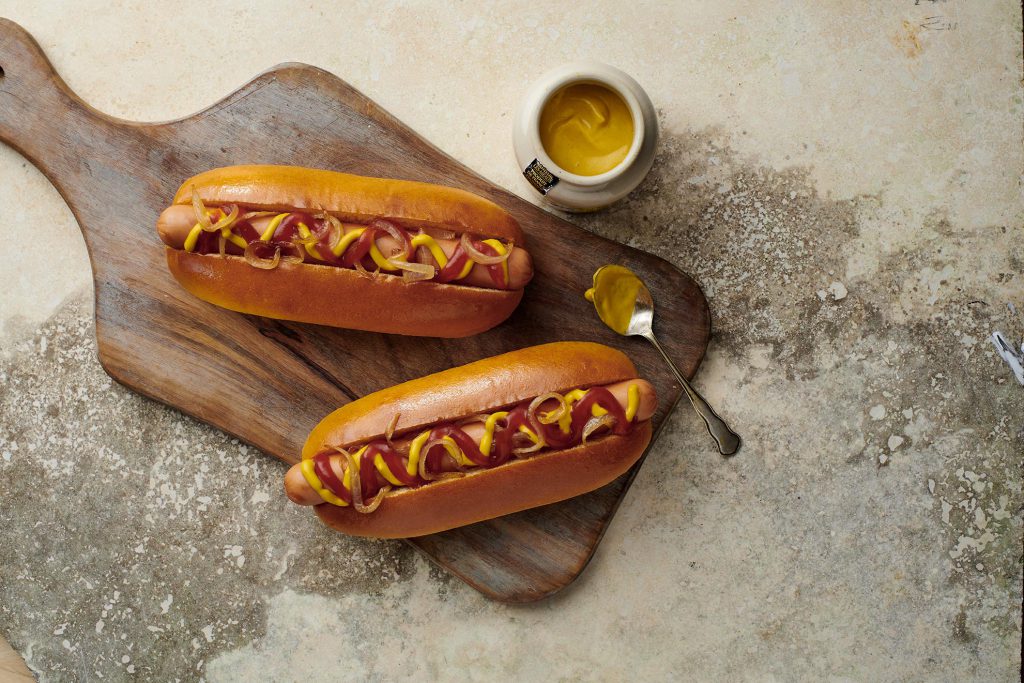 Hot Dog Rolls
Sweet Chili BBQ Shrimp Roll
Brioche Chili Hot Dog Rolls
Crawfish Brioche Rolls
Hot Dog Chili Bites
Posh Steak Hot Dog Rolls
Raspberry Mascarpone Hot Dog Rolls
Chicago Hot Dogs
Washington Half Smoke Hot Dog
All Products