Marketing Support
St Pierre supports its brand across multiple channels and touchpoints, accompanying the consumer along every step of their shopper journey. In store, digitally, in print and everywhere else, we work closely with our partners to bring the brand to life and retain shopper engagement.
Stand-out merchandising
Stand-out merchandising
Proven to increase sales by 58%, our charming Paris racks allow for secondary rack placement outside the bakery section, increasing brand visibility and attracting new purchasers.
In-Store Advertising
In-Store Advertising
Our instantly recognisable advertising at multiple touchpoints throughout the store draw the eye and ensure shoppers don't miss our brand and promotions.
Out of store advertising
Out of store advertising
Strategic advertising, both digitally and in print, targeting brioche consumers and residents living close to your stores.
Brand partnerships
Brand partnerships
Partnerships with a variety of popular brands, promoted in store and supported through digital and print advertising boost sales and allow cross-merchandising and secondary rack placement.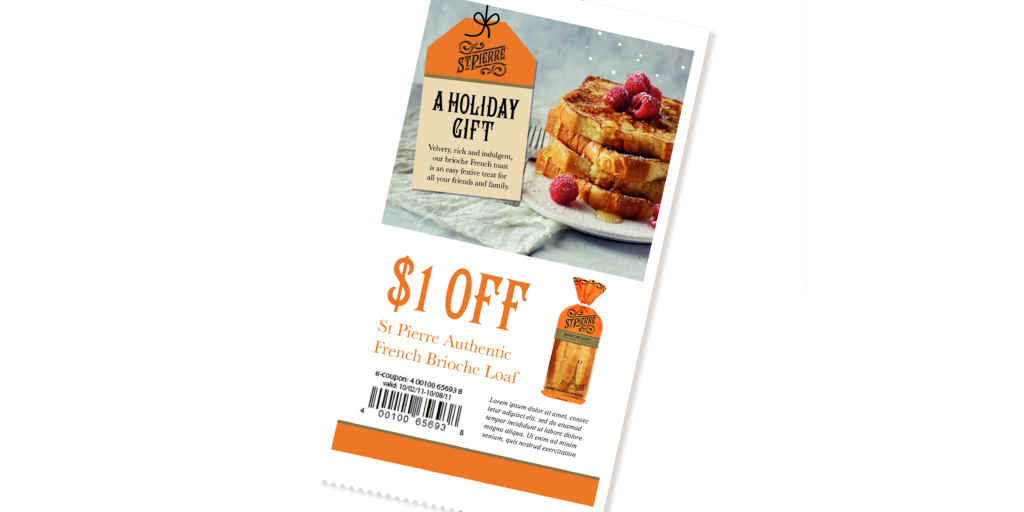 Coupons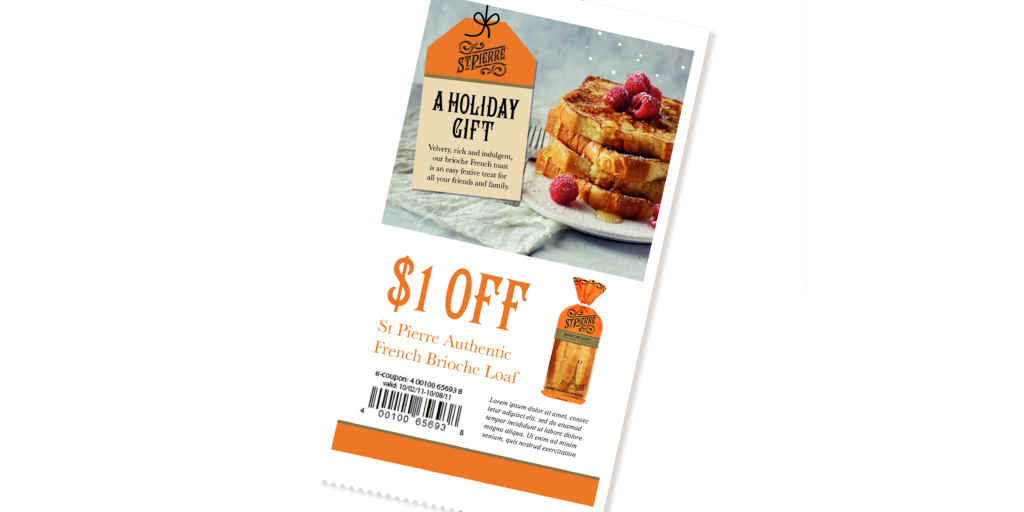 Coupons
We provide both digital and print coupons that drive 'shoppers' to your stores, encouraging purchase and increasing basket spend in the brioche category.
Social Media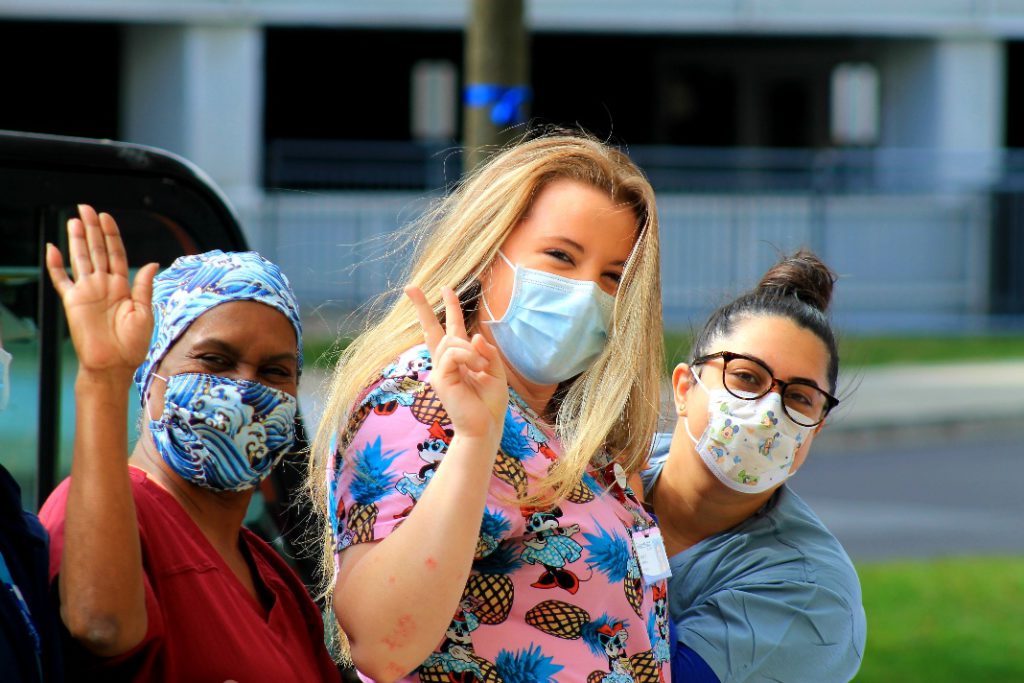 Community engagement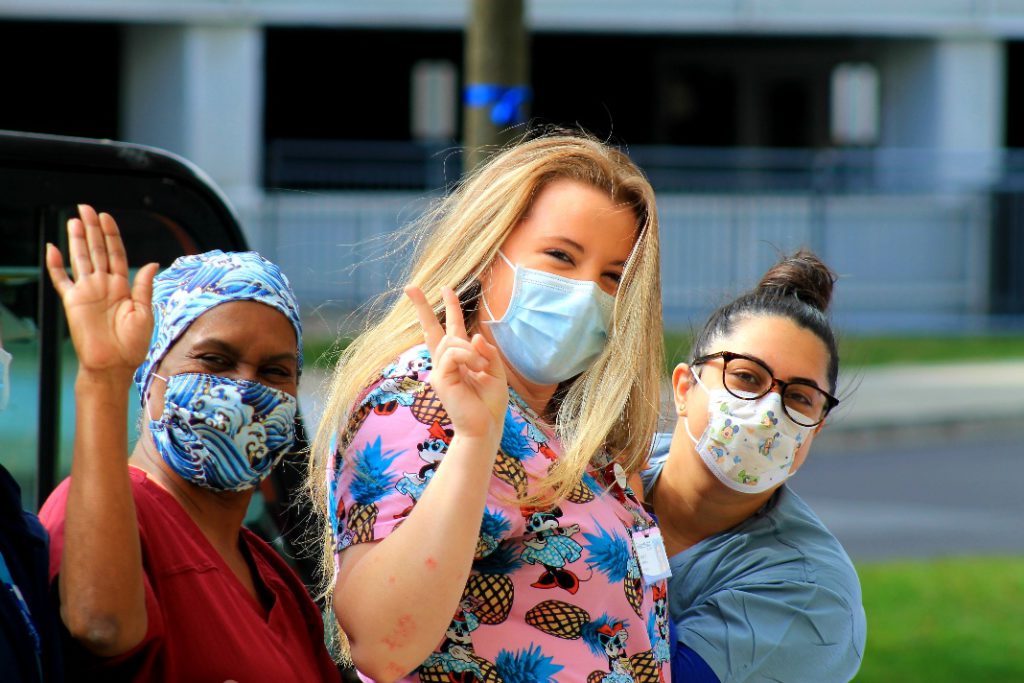 Community engagement
Supporting causes close to the hearts of our colleagues and customers is at the centre of what we do. We are committed to supporting local charities and communities through sponsorship, donations and fundraising events.
Employee engagement
Employee engagement
The success of St Pierre is testament to a phenomenal team – there is nothing more powerful than a team of people, united by a common goal. That's why we offer our customers innovative ways to engage their own colleagues whilst simultaneously driving brand engagement and increased brand awareness in store.
Recipe Inspiration
Recipe Inspiration
We highlight the versatility of our products with recipes that are both simple and delicious, inspiring shoppers to experiment with our top quality brioche, in new and exciting ways.
St Pierre Swag
Represent our brand in the best way, with our high-quality and charming merchandise. As a giveaway or reward for clients and staff, to engage customers or to increase brand awareness in store, our merchandise and apparel can do it all.
If you would like further information about how we support our customers